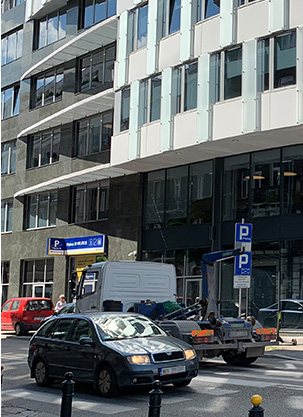 The 24-hour underground car park at Piękna 20 (entrance from Krucza Street) in Warsaw is an excellent way for parking in the very heart of the city where finding a free space is nearly impossible and first of all wastes valuable time and unnecessarily exposes to stress.
The spaces on the car park Piękna 20 can be quickly reserved and paid on-line. Such convenience is appreciated by Warsaw residents and visitors coming from outside of Warsaw – irrespective of the level of traffic they are sure that they will park comfortably and keep within the schedule of their day.
In turn, the drivers visiting Warsaw regularly will surely be interested also in a wide choice of subscriptions and discounts that provide for long-term parking for a reasonable fee with the use of Pcard+.
Detailed information and reservation options of parking spaces can be found on the car park website Piękna 20.