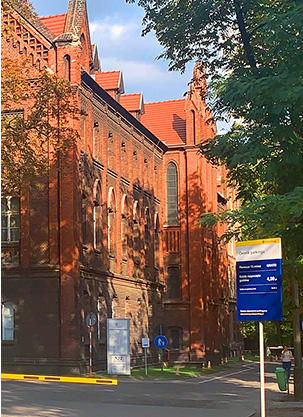 In September 2019, in the district of Wilda, we opened a publicly available car park at the Orthopaedic and Rehabilitation Clinical Hospital, Poznań University of Medical Sciences. Over 250 parking spaces within the area of the hospital handled by the most modern parking system are considered as a wonderful convenience for persons coming to the hospital as well as for all other ones managing their business in the vicinity.
It is worth remembering that the drivers parking cars regularly close to the hospital have at their disposal a series of subscription proposals that provide for economical parking. Detailed information about how to save on parking can be found on the page: abonamenty.interparking.pl
The entry and exit from the car park are located from Krzyżowa Street and 28 czerwca 1956 Street. Further information on the website www.interparking.pl.